career opportunity
apply now
Visual Merchant
Location: Toronto, Canada
The modern look of our stores starts with you. You set the stage for an exceptional visual experience. Both creative and strategic, you utilize your eye for design and energetic attitude to plan and communicate the overall merchandise design vision. From seasonal floor plans to daily visual displays, you lead, direct and delegate the flow of product from receiving to the sales floor. Mentorship is also key. You lead, educate and empower the team to communicate a strong visual message while encouraging professional development.
Maximize company sales growth and profitability by overseeing all activities affecting merchandise presentation and product display within the store.
Coordinate the execution of store displays and all other aspects of visual merchandising.
Partner with the store manager to achieve store and company sales goals and work effectively with all other store and company associates in order to meet these goals.
Contribute to leadership responsibilities in the store as a member of the management team.
Provide specific feedback about performance directly to associates, as well as share observation with the store manager.
Possess a clear understanding of the CB2 visual merchandising concepts and the ability to use them effectively and creatively.
Create and execute the store floor plan and the weekly merchandising plan.
Coordinate window change planning with store management team.
Maintain, enforce and supervise merchandising standards with regard to selling, stocking, cleaning and maintenance.
Promote and drive sales through effective associate training and development, customer service and satisfaction, fiscal responsibility and inventory control.
Evaluate and analyze the success of the merchandise plan with regard to sales and coordinate the implementation of changes, as needed.
Train and develop associates in the company/brand design concepts.
Support and model excellent service by exhibiting a positive attitude and enthusiasm toward the job and company to both internal and external customers in all forms of communication.
Required Skills
Store management experience or previous retail visual merchandising experience
High school diploma/GED or equivalent
Microsoft Office Suite (Word, Excel), Google platform
Good reading, written and verbal language skills (English)
Good interpersonal, organizational and problem solving skills
Basic math
Ability to move and/or lift up to 65lbs; heavier merchandise with team assist
Must be available to work a flexible schedule including weekends and holidays

The job description and other aspects of the job listed on this job posting should not be construed to contain every function/responsibility that may be required to be performed by an associate in this job. Associates are required to perform other related functions as assigned.
Job ID 2020-6916 Date posted 06/11/2020 Position Type Full-Time
apply now
The Company is an equal opportunity employer. All employment decisions will be made in compliance with applicable human rights legislation. Accommodations are available at all stages of the employment process.

CB2 welcomes and encourages applications from people with disabilities. Accommodations are available on request for candidates taking part in all aspects of the selection process.
talent community
Join our Talent Community to stay in the loop with our job news and opportunities.
Sign Up
career video
Not to brag, but we have the best employees in the world. Wanna join the team?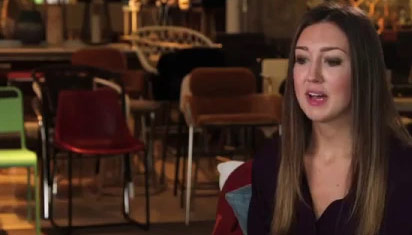 CB2 Corporate Careers 2:09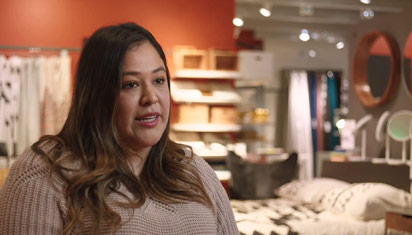 Why We Love Working in Retail: CB2 Careers 2:37