career opportunity
apply now
Customer Service Associate
Location: Vancouver, Canada
As a Customer Service Associate, your patience, good listening skills, attention to detail and overall positive presence are at the core of your character—which makes you a natural for making our customers happy. You're our number one ambassador. With an undivided focus on the customer, you offer support every step of the way, from being a helpful voice on the phone to taking orders and helping to resolve customer service issues with ease. Knowing our products and promotions inside and out, you're confident in answering any questions that may pop up. Behind the scenes, you demonstrate your knack for organization and efficiency, keeping the office in order under the direction and mentorship of the Store Manager.
Assist in all office activities and procedures.
Develop creative phone selling skills with regard to CB2 standards.
Answer all telephone calls immediately and courteously.
Complete and process phone orders and book all deliveries, both local and long distance.
Model company standards in customer service by providing gracious and efficient service with a sense of fun to all of our customers.
Focus on meeting the customer's expectations by utilizing all resolution options.
Maintain the hold and transfer shelves.
Maintain and possess a working knowledge of all computer equipment, cash registers and office machines, kiosks, scanners and walkie-talkies.
Support sales staff by assisting with all aspects of the sales process.
Ensure full understanding of all products and have a continued awareness of the most current information available.
Maintain knowledge of current advertising, promotions and catalogs and the status of merchandise.
Act as a liaison between the store and Distribution Centers.
Work with vendors regarding return and repair authorization and chargebacks.
Assist in preparing the store and office for inventory and perform assigned inventory duties.
Provide constant communication with the management team concerning all aspects of customer service issues.
Required Skills
Customer service experience
Retail experience preferred
Good reading, written and verbal language skills (English)
Basic math, interpersonal skills, telephone presence, data entry skills
Microsoft Office Suite (Word, Excel)
High school diploma/GED or equivalent
Ability to move and/or lift up to 50 lbs; heavier merchandise with team assist
Available to work some evenings and a weekend day
The job description and other aspects of the job listed on this job posting should not be construed to contain every function/responsibility that may be required to be performed by an associate in this job. Associates are required to perform other related functions as assigned.
Job ID 2020-6717 Date posted 03/16/2020 Position Type Part-Time
apply now
The Company is an equal opportunity employer. All employment decisions will be made in compliance with applicable human rights legislation. Accommodations are available at all stages of the employment process.

CB2 welcomes and encourages applications from people with disabilities. Accommodations are available on request for candidates taking part in all aspects of the selection process.
talent community
Join our Talent Community to stay in the loop with our job news and opportunities.
Sign Up
career video
Not to brag, but we have the best employees in the world. Wanna join the team?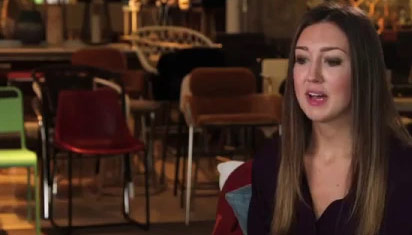 CB2 Corporate Careers 2:09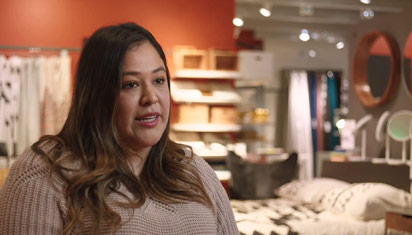 Why We Love Working in Retail: CB2 Careers 2:37