career opportunity
apply now
Leadership Opportunities
Location: Vancouver, Canada
What does a leader at Crate and Barrel look like?
Your strategic thinking, passion for retail and home design, and your ability to connect with people will help you to excel in a leadership role at Crate and Barrel. As a leader in our stores, you inspire and empower associates to achieve their personal and professional goals. You also create an environment where associates want to provide an exceptional store experience for all of our customers. You coach and mentor associates to develop their talents, think big, and strive toward career advancement opportunities. Your commitment to high achievement and driving results is contagious to others and motivates them to do the same. 
What you'll bring:
Retail experience with a strong passion for leading teams.
Proven success in developing skills and future leaders.
Excellent communication skills and interpersonal skills.
Outstanding organizational and time management skills.
A commitment to driving and achieving results in a fast-paced environment.
Your sense of personal style with a discerning eye and passion for design and home furnishings.
Availability to work days, evenings and weekends, including Saturday and Sunday in some weeks
What you'll do:
Leadership
Directly or indirectly lead teams of associates at a variety of levels, depending on position, in setting and maintaining sales, customer service and/or visual merchandising goals and standards for all associates.
Encourage and foster collaboration, cooperation, and co-ownership across all business channels.
Building a high energy culture of fun and engagement focused on service and results.
Ensure the execution and standards of the store vision and mission.
Job Knowledge
Establish priorities and set direction for associates in conjunction with other store leaders.
Ensure full understanding and awareness of all store communications including product information, current advertising, promotions and other marketing initiatives.
Results Oriented
Achieve established goals, identify and analyze problems, and offer solutions that produce positive results.
Help to manage controllable costs, profit and loss, and maintain fiscal responsibility for the store.
Communication/Teamwork
Communicate with associates and other leaders on a regular basis.
Provide associate and customer feedback to associates and other store leaders.
Leadership Positions in Our Stores:
Assistant Store Manager, Sales
As Assistant Store Manager, Sales, your passion for sales expertise and leadership over customer service will help the store to reach its highest potential. You will lead the entire sales staff to provide training for sales skills and excellent experiences for all of our customers.
Assistant Store Manager, Visual
Being an Assistant Store Manager, Visual will bring you to the forefront of executing on Crate's high visual standards. As the leader of maintaining the store's beauty and welcoming presence for customers, your passion for design and merchandising will serve you well.
Assistant Store Manager, Operations
Keeping the stockroom of our stores neat, organized, and helpful to our associates is the primary responsibility of the Assistant Store Manager, Operations. As a leader of providing our customers with the right products at the right time, you will help to drive productivity and efficiency in our stores.
Store Manager
Inspiring, confident, and ambitious, Store Managers are the leaders of our stores. They lead and empower associates to achieve their sales goals and create an exceptional store experience. Our Store Managers coach and mentor associates to develop their talents and thrive in change, think big and strive toward career advancement opportunities. They are excellent communicators that steer the company vision and share business goals with their teams.
Job ID 2023-16201 Date posted 05/22/2023 Position Type Full-Time
apply now
Our commitment to our associates is of the utmost importance. One of the reasons the company attracts such a diverse group of associates is that we offer a full menu of benefits that are relevant to their lives, both on and off the job. We are proud to offer a comprehensive compensation and benefits package to support eligible part time and full time associates and their families, including:
               
Medical/Dental/Vision
               
Life insurance and Disability
               
Retirement and 401(k) match
               
Paid time off, wellness time and volunteer time
               
Merchandise discount and EAP resources
               
Tuition Reimbursement
           
Many of these benefits begin on day one, and extend to eligible dependents. To learn more about available benefits please click https://jobs.cb2.com/benefits
The Company is an equal opportunity employer. All employment decisions will be made in compliance with applicable human rights legislation. Accommodations are available at all stages of the employment process.

CB2 welcomes and encourages applications from people with disabilities. Accommodations are available on request for candidates taking part in all aspects of the selection process.
Job Applicant Privacy: For details about how the Company collects and uses your personal information, please see our Job Applicant Privacy & Communications Notice.
Don't See Anything of Interest?
Join our Talent Community to stay in the loop with our job news and opportunities.
Sign Up
career video
Not to brag, but we have the best employees in the world. Wanna join the team?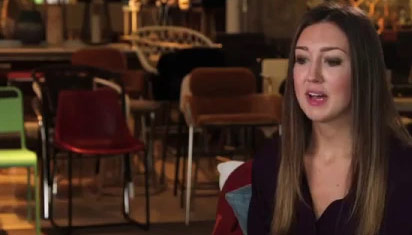 CB2 Corporate Careers 2:09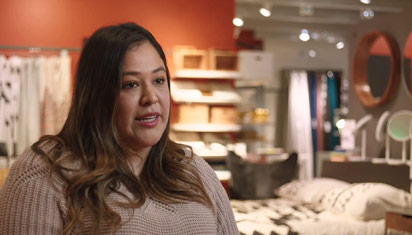 Why We Love Working in Retail: CB2 Careers 2:37